Operator cooperation for joint audit processes of helicopter operators
The industry has established a joint audit concept for helicopter operators on the Norwegian continental shelf. Through common operator requirements, standardised audit processes and sharing of audit results, the operators cooperate to follow up the supervisory duty in the petroleum regulations and ensure that the helicopter supplier complies with applicable regulations.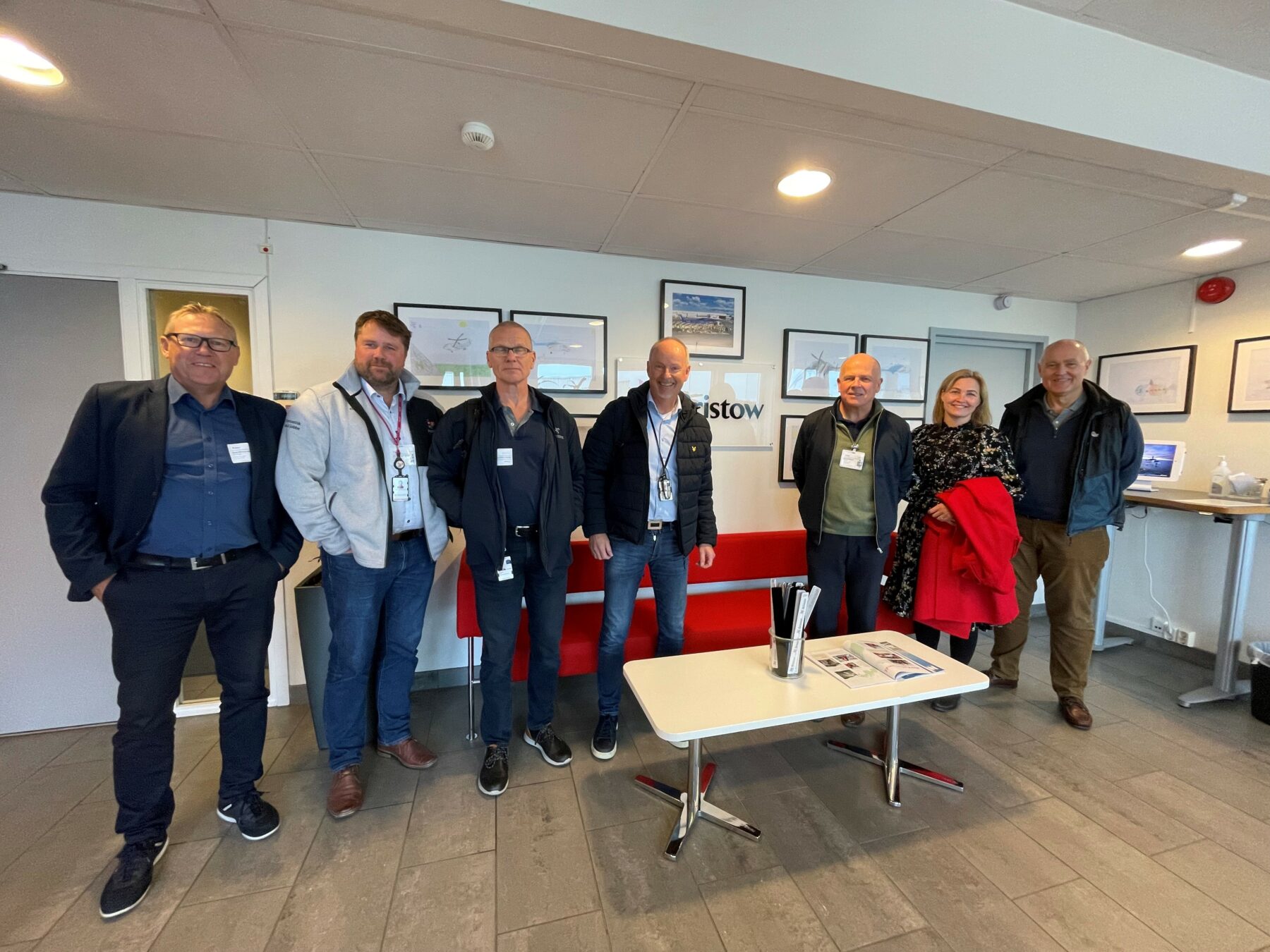 Team from left: Rune Meinich-Bache, Vår Energi, John Arild Gundersen, Aker BP, Morten Haugseng, Aircontact Services, Ole Morgen Løge, Offshore Qualific, Revisjonsleder: Øyvind Solberg, Equinor, Maj Brit Fjermestad, Equinor og Stein Atle Puntervoll, ConocoPhillips
The annual joint audit of Bristow Norway AS was performed by the operators from 23 to 27 October. The audit work included the head office at Sola and the base locations in Florø, Bergen and Hammerfest. The audit team has consisted of representatives from several operators holding the specialist responsibility for the joint audit.
The annual audit program is extensive and covers all aspects of helicopter operations within the helicopter operator. We verify the supplier´s management system and local management responsibilities, flight operations, SAR – Search and Rescue Operations and supplier follow up to mention some of the topics included in the joint audit, says Ole Morten Løge, Fasilitator Joint audit services in Offshore Qualific. We also verify the helicopter operator´s follow up of action plans from the previous year's audit as part of the continuous improvement of the supplier's work. This year we have also had extra focus on ensuring follow-up of operations at the helicopter terminals, he says.
The joint audit process is managed by Offshore Qualific, a subsidiary of Offshore Norge. For further information please see: Helicopter – Offshore Qualific
Nyhet
Magnet JQS is a portal for supplier qualification used by contractors and all operators in the energy industry. The operators uses Magnet JQS as a database to search for, assess and qualify suppliers in accordance with our qualification and procurement requirements.
Read more